Private Chef Programs
D'Artagnan offers special programs to serve the needs of private and personal chefs looking to cook and serve the highest quality ingredients.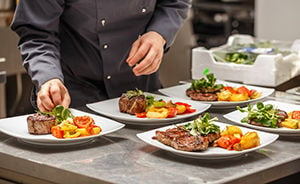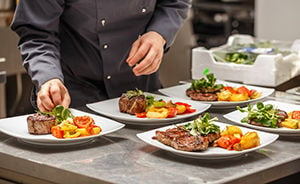 Whether cooking for businesses or individuals, many of the nation's elite private and personal chefs rely on D'Artagnan for the best ingredients.
Our Basic and Premium Private Chef Programs are designed to make it easy and efficient to incorporate D'Artagnan products into weekly client meals, monthly and recurring events, special/holiday occasions, and everything in between.
Which Private Chef Program Is Right For You?
BASIC
PREMIUM
Order Frequency
Order Frequency
Few times a year
Regularly
(Twice a month or more)
Order Minimum
Order Minimum
$350
$500
Pricing
Pricing
Website Prices
Special Private Chef Pricing
Shipping
Shipping
FREE
FREE
Product Catalog
Product Catalog
D'Artagnan Website Assortment
D'Artagnan Full Restaurant Portfolio
Service Level
Service Level
Website Customer Service
to assist in order placement
Local D'Artagnan Sales Representative
trained to help guide you in product selection, menu development, order placement and delivery
HOW TO ORDER
HOW TO ORDER
Basic Program
Call: 1-800-327-8246
(M-F 9am-5pm ET)
Premium Program
Submit a "New Wholesale Customer Request Form"