Price reduced from

$11.99

to
Price
$10.19
Creamy mousse made with liver from free-range chickens and turkeys, using natural ingredients and our proprietary recipe. Cracked black peppercorns add a crunchy kick to this silky mousse that is perfect for a charcuterie platter, or when spread on crackers or baguette.
100% natural, preservative-free
Made with humanely-raised chicken and turkey livers
No aspic or gelatin added
Exclusive D'Artagnan recipe
Contains milk, soy, alcohol, corn
Gluten free
Terrine container is BPA free
Product of USA
For best taste, use within 3-5 days of receipt and/or by the expiration date on the package
Subscription Eligible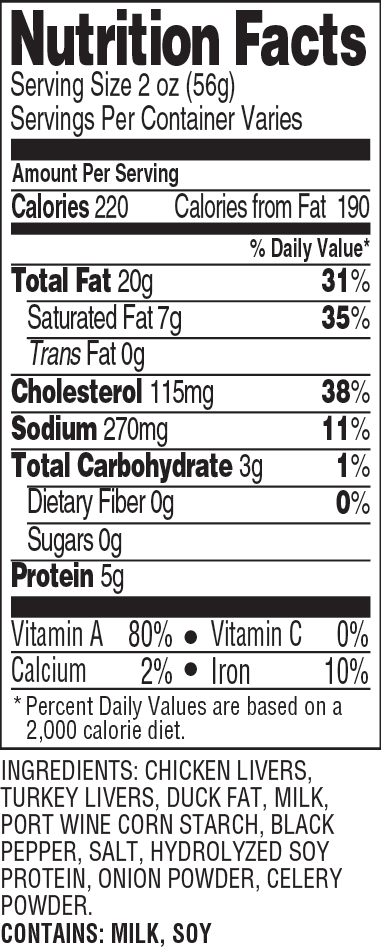 Charcuterie refers to smoked, cured or cooked meats, all of which are traditional methods of preservation.
We begin with the highest quality ingredients and follow traditional recipes and natural techniques.
Our handmade charcuterie line represents the full range of styles and flavors, including bacon, cured ham, cooked, uncooked and dry-cured sausages, pâtés and mousses, duck confit and rillettes, smoked and cured duck, chicken and turkey breasts.