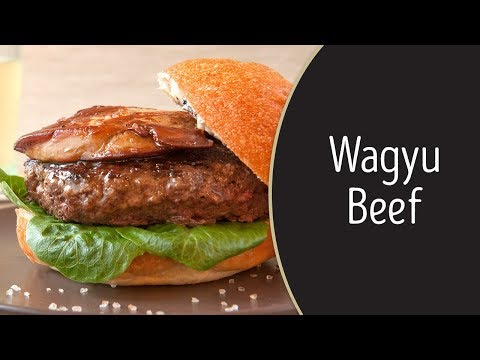 frozen:
4 Packs (1 lb ea)
frozen:
1 Pack (5 lbs total)
fresh:
1 Pack (5 lbs total)
For burgers, chili, shepherd's pie, or any of your favorite ground recipes, our flavorful American Wagyu beef will up the ante. With a 75/25 lean-to-fat ratio, this buttery beef has great flavor and texture. It's easy to see why ground Wagyu beef is a favorite of professional chefs and home cooks.
Humanely raised
From authentic Wagyu stock
No antibiotics or hormones - ever
No animal by-products in feed
Graded by third party auditor using Japanese BMS scoring system
Blend is 75/25 ratio of lean to fat
Ships in an uncooked state; frozen items may thaw in transit
Product of USA
For best taste on fresh products, use or freeze within 3-5 days of receipt; for frozen products, use within 1-2 days after thawing
Subscription Eligible
To enjoy your Wagyu burgers at their best, we recommend cooking them quickly over moderately high heat to medium-rare using a cast iron skillet or grill.
And for what we call The Ultimate Burger, top the patty with a slice of foie gras—and slather the bun with black truffle butter. Or combine these two luxurious treats with a slice of our award-winning medallion of foie gras with black truffles crowning your hot-off-the grill Wagyu burger.
At D'Artagnan, we work with ranchers who raise Wagyu cattle in the Midwest, combining Western ranching know-how with traditional Japanese techniques. The emphasis of the program is humane treatment and a low-stress environment for the cattle throughout their lives.
Our cattle begin on pasture and are then introduced to a gradual feeding system in the Japanese style, with seven different feed variations, which include grain, rice plant, and corn, free-choice minerals and fresh water.
And, like their Japanese cousins, the strictly-followed diet rotation is the secret to the development of the characteristic marbling, delicate texture and superb flavor. Raised until the age of 30 months, the cattle are fully monitored at every stage of their growth.