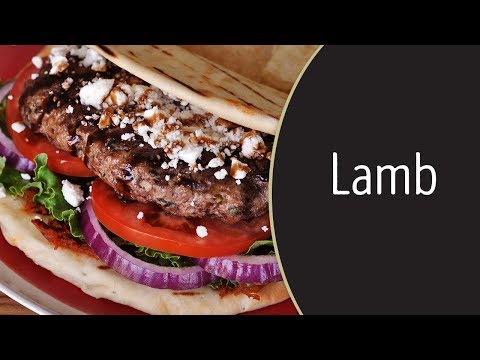 frozen:
2 Packs (5 lb ea)
Pasture-raised lamb from the Rocky Mountains raised humanely without antibiotics or hormones. Our cooperative rears young lambs using humane and sustainable methods in a healthy, stress-free environment. The result of the careful husbandry and shepherding is lamb of superior tenderness and fresh, full flavor.
From heritage breeds
Young lamb
Pasture raised; finished with supplemental grain
No antibiotics, no hormones from birth
Certified Halal
Delicious, tender meat
Ships in an uncooked state
Product of USA
For best taste on fresh products, use or freeze within 3-5 days of receipt; for frozen products, use within 1-2 days after thawing
Subscription Eligible
Cooking Methods: Sear, Grill, Sauté, Broil, Bake, Stew
Cooking Tips: Use our 80/20 blend ground lamb any way you'd use ground beef. Ground lamb makes excellent burgers, meatballs, tacos, cottage pie, kofta kebobs, and more - get creative!
Our domestically-raised lamb comes from the Rocky Mountain region, where our ranching cooperative provides a stress-free environment for the young sheep.
Brought to high-altitude pastures to graze on pristine grasses, the Rambouillet/Suffolk breed lambs are raised with natural and sustainable methods, and never given antibiotics or hormones. They are finished with a minimal supplemental grain feed which contains no animal by-products.
The lambs are raised to the age of six to nine months, instead of one year, which is more common, resulting in a tender texture and superb flavor.