How to: Croque Monsieur & Madame
f you're tired of the same old ham and cheese sandwich, add some French flair and turn it into a Croque Monsieur with only a couple of extra steps. You will end up with a toasted ham and cheese sandwich, smothered in cheese sauce and broiled until golden brown – a Paris café favorite.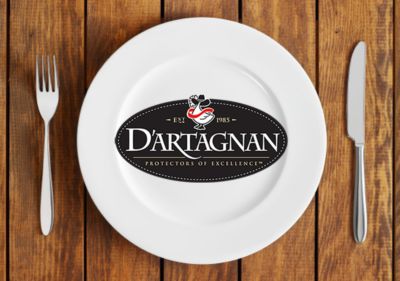 Because this sandwich has so few ingredients, you should select each wisely. Pick slices of freshly baked French bread, Gruyère (an aged Swiss cheese), and Applewood Smoked Ham.
First, toast the bread slices. Croque means crunch, and this step is crucial in providing that desired texture. Spread the bread with a little Dijon mustard and place ham and cheese slices in between the bread slices. Lay the sandwiches on a sheet tray and pre-heat your broiler.
Meanwhile, make the cheese sauce for the top of the sandwiches. You start by making a basic béchamel, or a thickened milk sauce. Do this by melting 2 tablespoons of butter in a skillet over medium-low heat. Add 2 tablespoons of flour. Stir to combine and continue to stir for 2 minutes to cook out any taste of flour. Slowly add 1 cup of milk, stirring continuously to avoid lumps. Let the mixture come to a simmer and cook for a couple minutes, or until thickened.
Turn this béchamel sauce into a cheese sauce by adding 1 cup of the same Gruyère cheese, grated. Stir until the cheese is completely melted and incorporated. Season the sauce to taste with salt, black pepper, and nutmeg. The sauce will be more than enough for two sandwiches.
Ladle the finished cheese sauce on top of the sandwiches, covering the top of the bread entirely. Place the sandwiches under the broiler, about 4 inches from the heating element, and cook until the sauce is bubbly and golden brown and the cheese between the bread is melted. Serve immediately with a simple green salad.
Once you have mastered the Croque Monsieur, go one step further to achieve the Croque Madame! Simply add a fried egg on top of the Croque Monsieur and you have the elegant variation. The Croque Madame is perfect brunch item, especially with a glass of champagne and fresh fruit.