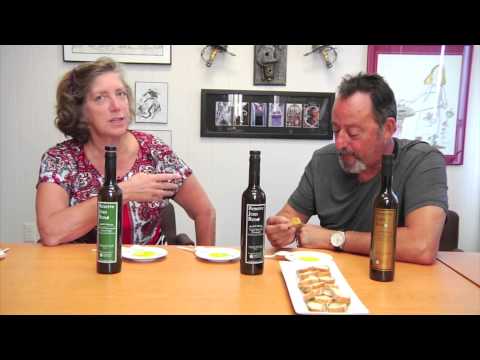 Reserve Jean Reno Olive Oil - Classic Blend
Availability:
This item is currently not available
fresh:
1 Classic Blend Extra Virgin Olive Oil (16 fl oz)
Our Classic Blend Extra Virgin Olive Oil is blended from four olives typical of Provence. Enjoy a true taste of France with our olive oils from the Provencal orchards of actor Jean Reno. Made with ancient techniques, they are silky and smooth with subtle aromas of terroir that will hook you forever on French olive oil.
Hand-harvested olives
Olives are aged for 3 days
The oil has a delicate balance of the light floral notes of dried fruits and a fresh peppery finish
A blend of 4 olives: Salonenque, Beruguette, Grossane and Verdale des Bouches-du-Rhone
Crushed under granite stones into a paste
Pressed between stacked disks
Mechanically cold pressed, no heat or chemicals ever used
Unfiltered, olive oil sediment settles naturally
Product of Maussane-les-Alpilles region of Provence in France
For best taste, use before expiration date on package
Subscription Eligible
Please note: When shipped with perishable products and ice packs, olive oil may solidify. Simply leave at room temperature and it will return to a liquid state.
Provençal olive oils are light with just enough of the bitter trace of olive. They are not as robust as some Italian olive oils, so are perfect for salads, serving with honey, cheese or fruit. These oils are often used as finishing oils, so the true beauty and complexity of the flavor can be experienced.
Drizzle olive oil over pizza fresh out of the oven, toss with pasta, mashed potatoes, beans, fish or meats. They make wonderful salad dressings. Vinaigrette will never be the same.

Our Reserve Jean Reno Olive Oils are exclusively imported from a region of Southern France famous for olives since the early Roman Empire. Maussane-les-Alpilles, in the heart of the Vallée des Baux-de-Provence, continues to rank as France's top olive oil producer with AOC status.
Award-winning actor Jean Reno has lived there for over 25 years and has become a passionate and expert olive grower, president of an olive oil association, and now a producer of fine olive oils.
Hand-harvested in Jean Reno's orchard, the olives are processed in the traditional way: whole fruits are aged for a brief period to intensify flavors, crushed into a paste under ancient granite millstones, and then mechanically cold-pressed to extract pure, unfiltered olive oil. The terroir of Provence is evident in the delicate flavors and aromas of these premium French olive oils.