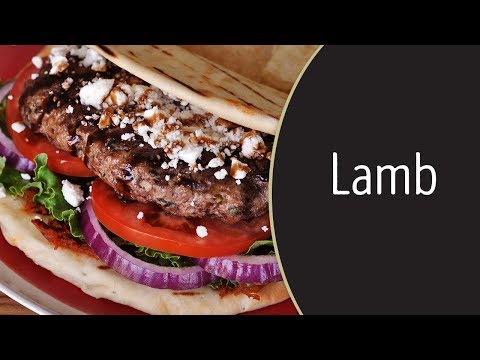 frozen:
4 Packs (12 oz ea)
fresh:
4 Packs (12 oz per pack)
Our grass-fed lambs are raised humanely in small flocks on lush meadows of rye and clover in Victoria, Australia's optimal growing region. The stress-free lifestyle – with no antibiotics or added hormones - produces lamb that is distinctively clean-tasting, and not at all gamey. Ground lamb can be used in place of beef in almost any recipe, though keep in mind it's more robustly flavored. Try it in Mediterranean dishes or pair it with strong spices – our tasty lamb can take the heat.
100% grass-fed
Humanely raised on spacious pastures
No added antibiotics or hormones from birth
Certified Halal
85/15 blend of lamb leg and belly
Healthy source of lean protein, minerals and B vitamins
Ships in an uncooked state
Product of Australia
For best taste on fresh products, use or freeze within 3-5 days of receipt; for frozen products, use within 1-2 days after thawing
Subscription Eligible
Cooking Methods: Sear, Grill, Sauté, Broil, Bake, Stew
Cooking Tips: Use our 85/15 blend ground lamb any way you'd use ground beef. Ground lamb makes excellent burgers, meatballs, tacos, cottage pie, kofta kebobs, and more - get creative!
Our 100% grass-fed lambs are humanely raised in small flocks, without any antibiotics or added hormones. Lush meadows teeming with nutritious grasses like rye and clover allow the young lambs to thrive in Australia's optimal growing region, Victoria, known for producing the best lamb in the country.
The Dorset and White Suffolk cross-breed lambs enjoy a stress-free lifestyle in this clean, natural, and free-range environment as they mature to 6 months of age, instead of the more typical 9-12 months, making for tender meat with great flavor.