'Artagnan participates or sponsors private and public events throughout the year. Check this page often to find out where we are next. We hope you will join us.
---
Cassoulet War 2015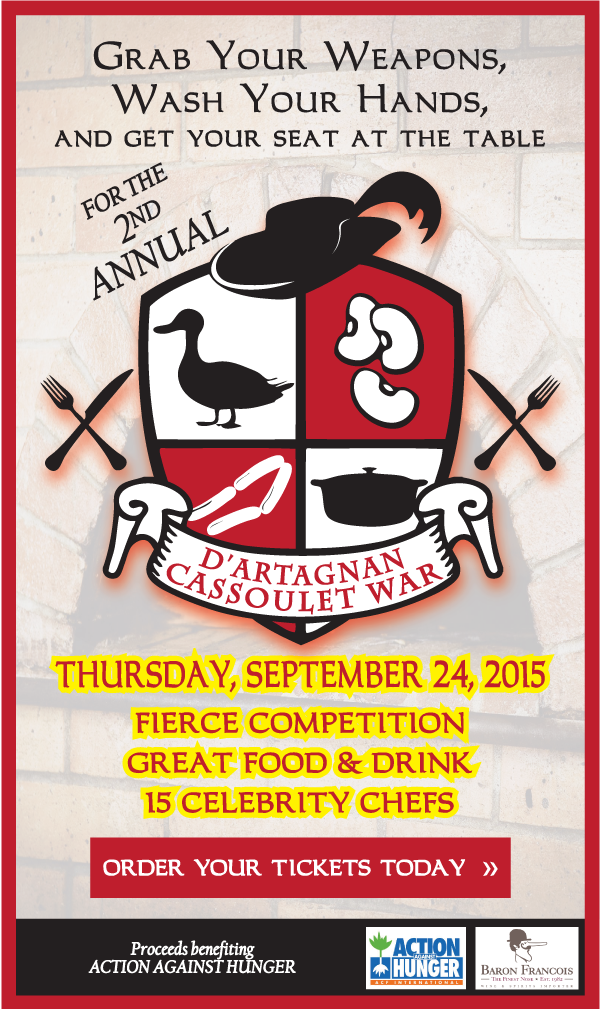 Date: Thursday, September 24, 2015
Time: 7:00 p.m. to 11:00 p.m
Location: The Standard Biergarten, 848 Washington St, New York, NY 10014
Details:
"Cassoulet is not a recipe; it's an argument between villages." -- Chef André Daguin

D'Artagnan carries on that competitive French tradition with our 2nd Annual Cassoulet War. Join us in New York City when esteemed judges Chef Sara Moulton, Chef Andre Daguin, Chef Jean-Pierre Xiradakis and Jean-Michael Cazes will choose one authentic cassoulet champion from the 15 in competition.
Bring your appetite - and prepare to taste fifteen cassoulets, vote for the most daring and enjoy plenty of wines from Gascony (war is thirsty business).
Order Tickets
Click Here to Order Through Eventbrite