Thanksgiving
Create a deliciously memorable Thanksgiving with our best holiday recipes from the traditional roast turkey to dazzling side dishes.
51 results
by D'Artagnan
This flavorful dressing is beautifully moist and packed with mushrooms. The versatile recipe can be used as dressing or stuffing, made ahead if needed...
View Recipe →
by D'Artagnan
Here's an easy gluten-free holiday stuffing or dressing that's high-protein and so packed with flavor, you won't miss the bread. Fluffy quinoa is the ...
View Recipe →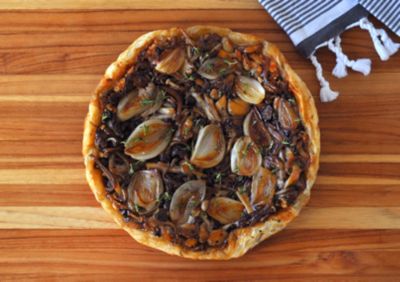 by D'Artagnan
This rustic tarte tatin is super easy to make and great for a party. Mushrooms and sweet shallots are wrapped in buttery puff pastry with a little goa...
View Recipe →