Maple-Glazed Turkey with Gingersnap Gravy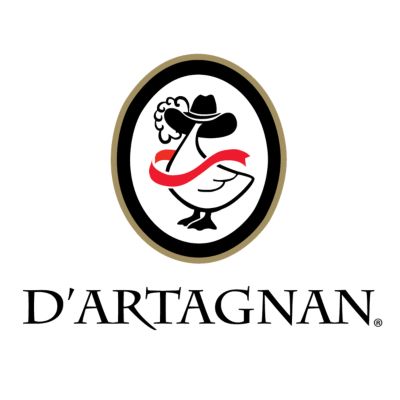 Gingersnap cookies add a sweet, gingery--and unexpected--kick to Thanksgiving gravy.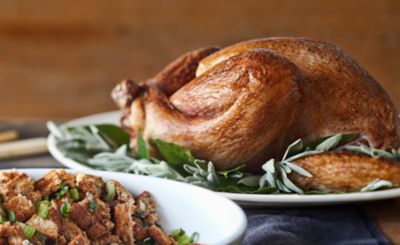 Ingredients
¼ cup unsalted butter, melted
1 tablespoon chopped fresh sage
1 tablespoon chopped fresh thyme
Salt & freshly ground black pepper
2 cups turkey (or chicken) stock
1 tablespoon good maple syrup
5 shallots, finely chopped
¾ teaspoon ground ginger
4½ cups turkey stock
10 gingersnap cookies, crumbled
Fresh herbs, to garnish
Preparation
Position a rack in the lower third of an oven and preheat to 325 degrees F.

Rinse the turkey inside and out and dry with paper towels. Discard any pieces of fat from the cavities. Place the turkey on a roasting rack in a large roasting pan. Brush with half of the melted butter. Sprinkle with the sage and thyme and season with salt and pepper. Tie the legs together. Tuck the wing tips under the body. Pour the stock or broth into the roasting pan.

To make the gravy, in a large saucepan over medium heat, melt the butter. Add the shallots and sauté until tender, about 3 minutes. Add the sage, thyme and ginger and stir for 1 minute to blend the flavors. Add the stock and bring to a boil. Boil until reduced to 3 cups, about 20 minutes. Add the pan juices and the gingersnaps and boil, whisking frequently, until thickened to a thin gravy, about 10 minutes. Season to taste with salt and pepper.

Garnish the turkey with sage and thyme sprigs, if desired, and carve at the table. Serve with the gravy.
Related Videos
Related Articles