Luscious Oven-Braised Beef Short Ribs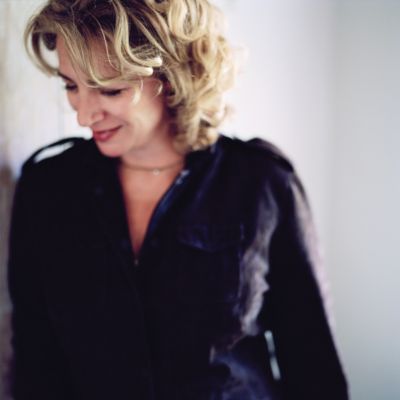 These ribs are, indeed, luscious, braised slowly in red wine and soy sauce with garlic and thyme.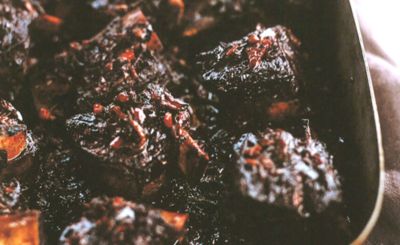 Ingredients
1 onion, finely sliced
4 cloves garlic, smashed
1 leek, cleaned and finely chopped
1 celery stalk, finely chopped
4 sprigs fresh thyme, or 1 teaspoon dried thyme
1 cup red wine
1/2 cup soy sauce or tamari
1 tablespoon sugar
1/4 teaspoon coarsely-ground black pepper
3 1/2 pounds Pasture-Raised Beef Short Ribs
2 to 3 Idaho potatoes, peeled and cut in quarters (optional)
Preparation
Mix all ingredients except the meat and potatoes in a 9 x 15-inch roasting pan. Add the ribs and rub all over with the marinade. The meat should fit comfortably in a single layer in the pan. Cover and let marinate in the refrigerator for 6 hours or up to overnight. Occasionally turn the meat over in the marinade. Remove from the refrigerator 30 minutes prior to cooking.

Preheat oven to 400 degrees F. Braise the short ribs for 2 1/2 to 3 hours, reducing the heat to 350 degrees F after an hour. Turn the ribs over. Add the potatoes in the last 40 minutes of cooking. Add water to the pan if too much liquid evaporates. You want to end up with glistening ribs in a reduced glaze.