e love turkey. We also love chicken. And, naturally, our love for all things duck is hardly in question. If you love these beautiful, bountiful birds as much as we do, why not have all three at once? That's right, we're talking about turducken, that gorgeous - and some say egregious - Cajun concoction made from a stuffed, deboned chicken inside a stuffed, deboned duck inside a stuffed, mostly deboned turkey (the wings and legs stay on the outside of the third bird, for presentation's sake), roasted in toto, like a loaf. When properly prepared, cooked and carved, you get three delicious birds, three stuffings, no bones, all together in a single slice on your plate, smothered in spicy gravy. Magical.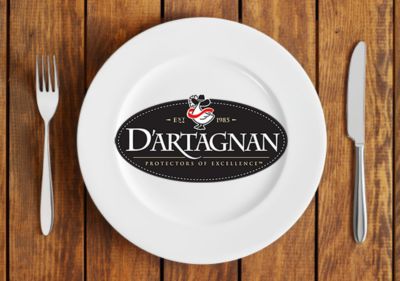 Today, turducken has become a Thanksgiving treat for many Americans, and more than a handful of hungry foreigners, and most people who know a thing or two about food recognize what you're talking about when you mention the beloved turducken. This, however, was not always the case. Stories of the tri-bird roast's origins vary, though everyone will concede that it was invented by Cajun folk in south Louisiana. The most popular theory is that the dish was invented at Hebert's Specialty Meats in Maurice, Louisiana around 1985, when a local farmer brought in three birds and asked the butchers there to go ahead and debone them and stuff, stuff, stuff. But the big turn of the tide in turducken popularity surely came about in 1997 because of sports commentator John Madden, of all people, who was given the roast by the kind folks at the Gourmet Butcher Block in Gretna, Louisiana. His love for the dish was so deep that Madden wound up on air talking more about the turducken than about the football game. And, since American football fans are known to have a deep appreciation for all things meaty, the turducken's star began its steep ascent.
No, John Madden did not invent the turducken. Nor did Hebert's in Maurice, not really. The idea of stuffing one animal into another and roasting them all together has been around as far back as ancient Rome. During the middle ages, overeager lords would have their royal kitchen staff shove as many beasts inside each other as they could, for the sheer entertainment value of it all. In his 1807 Almanach des Gourmands, gastronomist Grimod de La Reynière documented his rôti sans pareil ("roast without equal"), a bustard stuffed with a turkey, a goose, a pheasant, a chicken, a duck, a guinea fowl, a teal, a woodcock, a partridge, a plover, a lapwing, a quail, a thrush, a lark, an ortolan, and a garden warbler. The turducken seems positively humble in comparison. Over the centuries, these kinds of dishes became known as "Russian doll roasts," after the famous Matryoshka nesting dolls.
Looking to make your own turducken? A wise choice, if not an easy one. You can easily find three excellent birds here at D'Artagnan, as well as the sausage you'll need for the spicy, meat-filled stuffing (the other two usually being cornbread and an oyster dressing), although deboning three birds in a manner that makes them easy enough to stuff with stuffing and then into each other requires some serious knife and poultry mastery. We recommend taking your birds to a professional for this task, as did that unknown farmer in Maurice all those years ago. Feel free to play around with your ingredients: try using bacon in the stuffing, experimenting with different types of sausages, or employing flecks of shaved truffles for a real gourmet kick. And, if that doesn't satisfy your ambitions, you can always buy a small pig and create what's known as the fowl de cochon, which is, you guessed it: a turducken stuffed into a deboned swine, which will feed about thirty people. Now that, friends, is some delicious ambition